The 5 Best External Hard Drives of 2022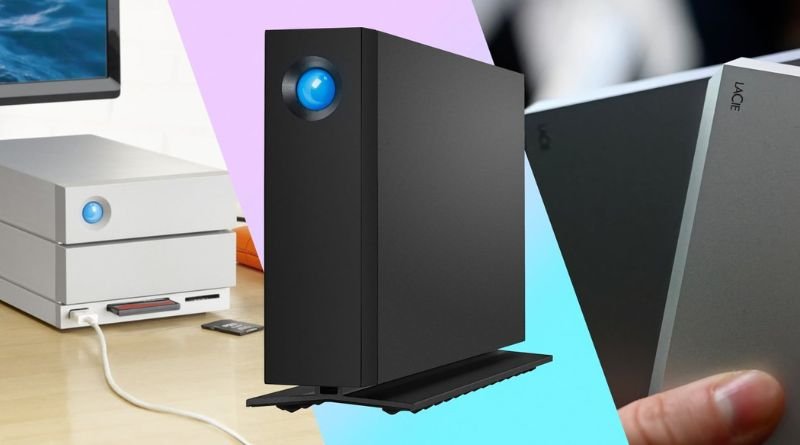 How big of an external hard drive do you need? Do you even need one at all? The answers to these questions depend largely on what you plan to do with your external hard drive, but there are also some general rules of thumb that apply to any external hard drive purchase. This list of the best external hard drives of 2022 is designed to serve as a guide for anyone in the market looking to purchase their first or next external hard drive.
1) Seagate Expansion 8TB
The Seagate Expansion 8TB is one of the best external hard drives on the market. It's great for storing large files and backing up your data. Plus, it's easy to use and comes with a three-year warranty. However, the price may be too high for some people. You can find an equivalent drive with similar performance at a lower cost. In addition, this hard drive does not have any built-in security features.
If you're looking for something that offers more protection from viruses or theft, there are other options available. For example, the Western Digital My Passport Ultra 2TB has password protection, automatic backup software, and even gives you access to movies and music libraries if you want them. Another good option is the Seagate Backup Plus 4TB which has hardware encryption which protects your data from hackers trying to steal it.
Finally, another top choice is Samsung T5 Portable SSD because it has military grade 256-bit AES encryption. In addition, it's shock resistant so you don't have to worry about dropping it and destroying all your data. If money isn't an issue, then by all means get the Seagate Expansion 8TB.
But if you're looking for a cheaper alternative without sacrificing quality, we recommend going with either the Western Digital My Passport Ultra 2TB or the Samsung T5 Portable SSD. They both have their own unique benefits, but they won't break the bank.
2) Samsung T5 1TB
The Samsung T5 is one of the best external hard drives on the market, and for good reason. It's fast, it's reliable, and it comes with a ton of features. Plus, it's got a sleek design that makes it easy to take with you on the go. If you're looking for an external hard drive that can handle your data needs, the Samsung T5 is a great option. And if you need more storage space than what the 1TB version offers, there are also 2TB and 4TB versions available!
If speed is your concern, then Western Digital My Passport Pro has what you need. Featuring two Thunderbolt 3 ports as well as USB 3.1 gen2 ports, this device will have no problem transferring all of your files at breakneck speeds – even when plugged into USB-C devices like laptops or phones!
It also includes WD Security software so you can protect your private information from thieves and unauthorized users. The included SD card slot also means that backing up photos from your phone is quick and simple, so never worry about losing those memories again!
If you need something cheap but high quality, we recommend Seagate Backup Plus Slim. With up to 5 TB of storage space, it'll be able to store everything from music files to video games without issue.
3) Kingston DataTraveler Elite 4TB
The Kingston DataTraveler Elite 4TB is one of the best external hard drives on the market. It's fast, reliable, and has a ton of storage space. Plus, it comes with a five-year warranty, so you can be sure it will last. Another thing to note about this product is that it works with both Macs and PCs without any problems.
One drawback is that it costs more than most other options. If you don't need all the extra features, there are cheaper options available for purchase. In conclusion, this hard drive is worth considering if you want something durable and versatile for storing your data.
4) Toshiba Canvio Ready 500GB
Toshiba's Canvio Ready is one of the best external hard drives out there. It's perfect for storing data, pictures, and music. The drive is very reliable and has a great price. Plus, it comes with a three-year warranty. So, if anything ever happens to your device you'll be able to get a new one without paying for it. Western Digital My Passport: Western Digital's My Passport is one of the best external hard drives on the market.
In fact, it was named PC Mag's 2017 Editor's Choice Award winner. Not only does this have 256 GB worth of storage space but it also includes password protection so you can store your files in peace. LaCie Rugged: LaCie Rugged devices are some of the most durable external hard drives out there which makes them a must-have if you're constantly on the go.
5) WD My Passport Ultra 2TB
The WD My Passport Ultra is one of the best external hard drives on the market, and for good reason. It has a whopping 2TB of storage space, making it great for storing large files or backing up your computer. The drive is also fast, with a transfer speed of up to 5Gbps. Plus, it's slim and light, making it easy to carry with you.
And if you're worried about losing your data, the WD My Passport Ultra comes with password protection and hardware encryption. If that isn't enough, there are some other options as well. If you want something that plugs directly into your computer via USB, consider the Seagate Backup Plus Slim 2TB USB 3.0 Portable Drive.
If you want something small that can be carried around in your pocket, take a look at the Samsung Portable SSD T3 1TB USB 3.1 Type-C Dual Drive Type-A version). If you need more storage than what these offer but don't want an external hard drive (they can be bulky), then consider getting a cloud storage subscription like Dropbox or Google Drive Unlimited Storage Plan – both are only $10 per month (a fraction of what they used to cost!). You'll get a lot of storage space, which you can use anytime, anywhere.