The rapid development of digital technology is steadily making our lives easier and more convenient than ever. One of such findings is GPS Trackers, which you've surely heard about. This article will look after the top 7 GPS Tracker Apps for Android to log your coordinates.
GPS is an important utility tool for both iOS and Android devices in today's world, which is why trackers apps are very popular. GPS technology is widely used to track any place, person, or vehicle and helps you navigate any unknown location. Also, with GPS tracking apps, you can track the live location of your stolen or lost phone. Sounds cool, right?
However, with so many GPS Tracking Applications available on Android and iOS, you might be confused. Besides, there are a lot of fake GPS apps for Android that help you spoof your location for other people. But don't get confused with it.
Having said that, what are the top 7 GPS Tracker apps for Android that will log your coordinates? Let's find out. But first, you might want to know why you need such GPS Tracking Apps.
Reasons to Use the GPS Tracker Apps that log coordinates
Let's look at the reasons to use the tracking apps that can log coordinates for Android or iOS.
Location Searching
Nowadays everyone needs to search for new or old places such as restaurants, libraries, tourist areas and many more. With GPS Tracking, you can view the routes or directions and the real-time location of your device.
Family Supervision
When it comes to GPS Tracking Apps to log a device's coordinates, accuracy and speed are the two features highly sought by parents concerned about their children's safety and whereabouts. Equipping your kids with GPS tracking applications will allow them to enjoy more and offer you peace of mind.
Further, you can monitor other members of your family, such as your parents, grandparents, or anyone else who you think is important to monitor for safety reasons.
Monitoring your better-half
Location Tracker Apps allow you to keep tabs on your loved ones, such as your spouse, boyfriend, or girlfriend, at any time. It will track the live location of their devices and show their previous location history.
Business Management
The adoption of GPS tracking software has grown in popularity among business owners who cannot have a presence on the field at all times. Additionally, it makes it possible to organize a trip, keep track of the company's vehicle location, fleet management, project management, and keep track of field workers in real-time.
Top 7 GPS Tracker Apps for Android to Log Your Coordinates
Here are the top 7 GPS Tracker apps for Android and iOS that can log your coordinates:
Google Maps
Google Maps is, without a doubt, the most widely used and top-rated GPS tracking app for iOS and Android that logs your coordinates. It lets you locate the ideal places to visit depending on your choices, making navigation and location searching quicker and faster.
Features of Google Maps
Real-time traffic indicators with Estimated Time of Arrival (ETA).
Share Live locations.
Offline maps for navigation that don't need internet connections.
Specify your home or work address.
Glympse
Glympse is an impromptu, all-around GPS tracking application for Android with the exceptional ability to track your live location. With this tracking app, you can simply monitor your vehicles, find out where your loved ones are, monitor your employees, or alert people in your contacts to your current location.
Features of Glympse
Maps location with a dynamic interface.
Fast and accurate location tracking system.
Temporary location sharing that enables location safety.
Group location sharing for family events or social gatherings.
GPX Viewer
Another best location tracking app for Android to log your coordinates is GPX Viewer. It enables you to visualize your journey on an amazing map view. With GPX Viewer, instant location sharing and receiving are possible. And the best part is that your favorite files and journey history can be stored in various formats and can be zipped.
Features of GPX Viewer
View routes and directions from a gpx, kml, kmz, or loc file to make navigation more convenient.
Easily view routes with highly customizable charts.
GPS tracking with highly adjustable map position.
Analyze information about routes and tracks.
Sygic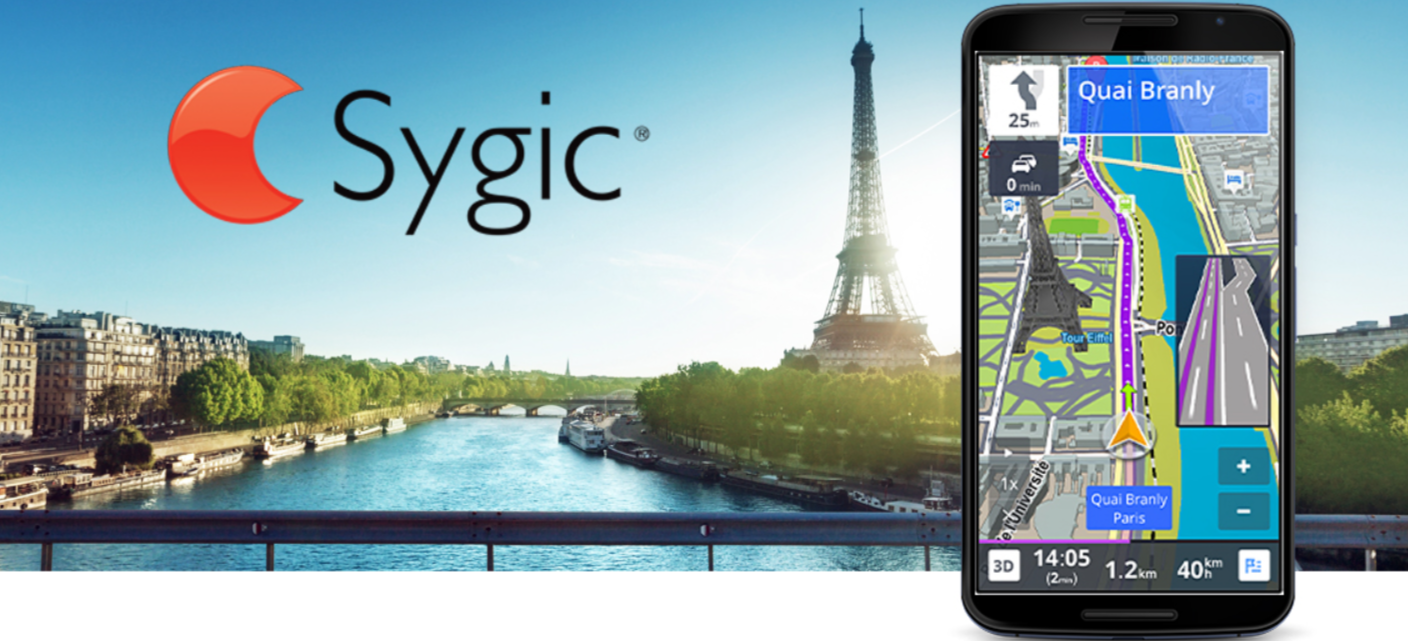 The Sygic navigation app is one of the most popular GPS navigation applications used by millions of drivers worldwide. The tracking app allows users to save offline 3D maps on their Android or iOS devices, which can then be used for GPS navigation even without internet connections.
Features of Sygic
Detailed directions and voiced street names with GPS navigation.
GPS allows pedestrians to access popular tourist destinations and walking routes.
Identify speed limits on the road.
Share your location and ETA in real-time with real-time route sharing.
Where's My Droid
Where's My Droid is a reliable GPS Tracker app for Android to log your coordinates. You can find your smartphone remotely since the software features enable you to see precise and accurate real-time locations.
Features of Where's My Droid
Theft-prevention feature with geo-fencing.
GPS Flare – Location alert when the battery level is low.
Prevent unauthorized changes with a passcode.
Wipe data and lock the device remotely.
Family Locator
Family locator is an excellent location tracking app for Android and iOS if you are concerned about the safety of your parents, children, or grandparents. You can use the GPS tracker on your phone to watch your family even if they are miles away from you.
Features of Family Locator
Receive notifications when tracked family members reach their destinations.
A family map with GPS location sharing.
Make private groups for those who matter to you.
Create GPS-based safe zones for your family, such as your home.
iSharing
iSharing is another top location tracker app that helps you stay in contact with your family, friends, partners, and other loved ones. Using this rea;-time monitoring tool, you can communicate and securely share your location.
Features of iSharing
Locate yourself or family members in real-time and see the current location.
Track your lost/stolen phone with the find my phone feature.
With isharing's finder feature, you can use your phone like a walkie-talkie.
See location history.
Final Words
GPS Tracker Apps for Android and iOS smartphones to log the coordinates might be a daily need for those who need precise navigation, monitor their gadgets, and keep tabs on their family and loved ones.
These location tracking and GPS monitoring apps will become more effective as the market grows. We hope the collection of the top 7 GPS tracker apps for Android for logging the coordinates helps you choose the ideal one for you.